It's 30 years since women were first ordained as deacons in the Church of England!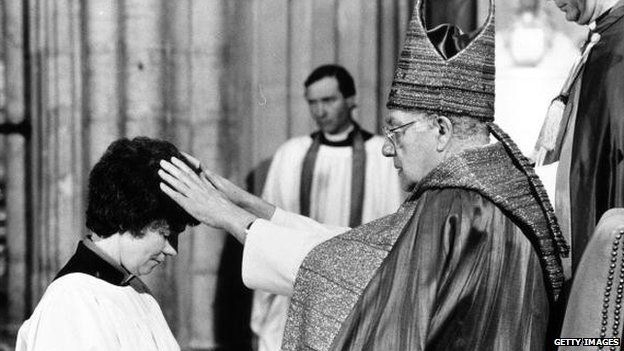 Archbishop Robert Runcie ordains the first women deacons in April 1987
Surely an occasion to celebrate.  Some images of deacons around the world to add to our rejoicing.
Deacons in Ovamboland
Armenian deacons – pioneers indeed
Newly-ordained women deacons of the Orthodox Church of Alexandria
Episcopalian deacons, south-west Florida
And Phoebe, of course!