I recently received an email from another diocese with an interesting question.  In the forthcoming ordinations, should they, and if so how could they mark the fact that one (and only one) of the ordinands was for the distinctive diaconate?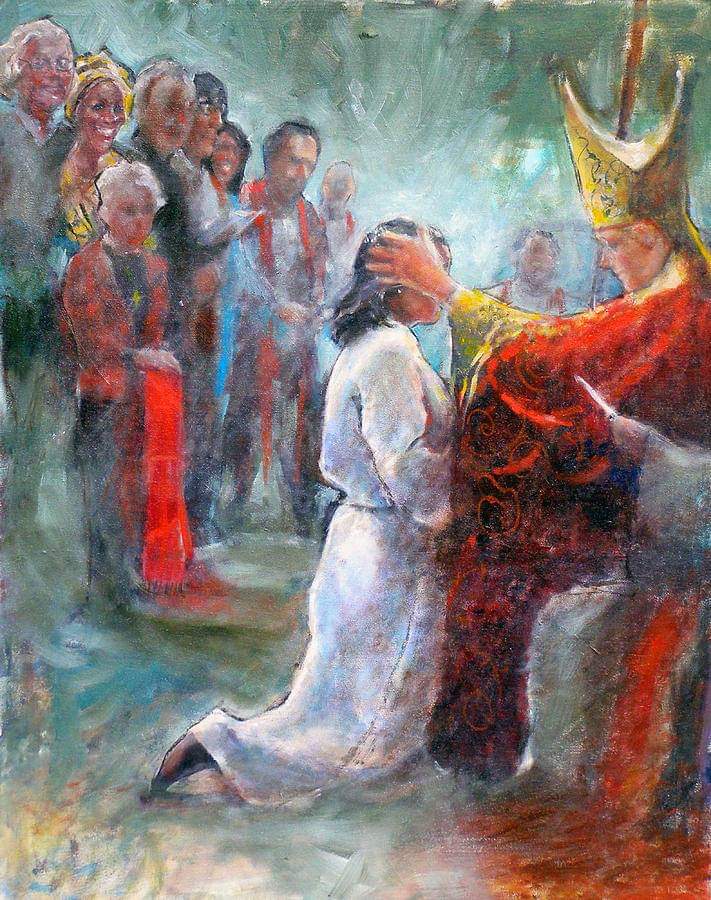 (The ordination of Julia Sierra by Gertrude Palmer)
I consulted some fellow deacons, and here's what they suggested:
Given what Paul Avis said at our Birmingham Conference about there being "one diaconate", and that all the time we have the Russian Doll model of ordination there will always be the possibility that those who consider themselves to be distinctive might seek "rediscernment" for priesthood at a later stage, the relationship between "Distinctive" and "transitional" Deacons is the "elephant in the room".

My suggestion would be that the pre-ordination retreat should allow time for some exploration of this, so that those who see themselves as being "distinctive " can compare the "shape" of their ministries with those who are "transitional".

The purpose of this would be to help the "transitionals" think through how they will use their Deacon's year, before being priested.
When I was ordained as Distinctive Deacon (nearly 9 years ago!) Bishop Michael was very insistent that a) A short explanation was included in the Order of Service and b) that it was mentioned during the Address. I think that whether there are seven (which there were) being Ordained as DD's or just one, it should be made clear that this ministry is different to a 'Transitional' Deacon.
the word

'Distinctive' next to the person's name in the list of candidates in the order of service booklet.

the word 'Distinctive' next to the person's name in any biography of the candidates on the Diocesan website news at thetine of ordination

the person who is preaching making a reference to the presence of a distinctive deacon
A deacon of the Church in Wales adds:
When I was ordained last year as a DD the difference between Distinctive and Transitional was made clear in all the Press Releases and notices issued by the Diocese (Bangor) and the Bishop selected me to read the Gospel and to remain by his side after we had distributed the Eucharist and in that way it was emphasised that I was the DD. It was very moving and I look forward to seeing the Transitional Deacons priested at the end of the month as well as TWO Distinctive Deacons, which will take us up to four with some more in the pipeline! Go Deacons!!!!
Go Deacons indeed!