The GoDeacons Whatsapp group is a lively, buzzy group full of ideas, support and prayer.  This last week deacons have been sharing info about this initiative, whereby some cafes put mats or notes on some of their tables saying 'happy to chat' or something similar.
This means that if anyone coming into the cafe is feeling a bit lonely or wanting just to chat, then they are free to talk to anyone who is sitting at a table with such a mat or notice.  A fabulous outreaching idea for a chatty deacon!
Deacon Paul Hollingworth (Winchester and a very chatty deacon!) said:
 Hi the above Happy to Share is an initiative I'm also putting into my local cafes. The cards are free and the guide gives an explanation. Thought you might want to know as can be a good way to build community.
He adds
I'm not just putting them in cafes I'm also going to give them to parishioners and clergy team to carry with them and use them when they are out and about. I also have come across a place mat that on one side says Say Hello and have a chat and the other side Not Today maybe another time. They are Coffee Companion place mats.
https://coffeecompanions.co.uk/
Deacon Bev Cree (Exeter) responded
This is a very good idea, especially in areas with an ageing population in their community or even those with other health issues which make conversation difficult and need a way to open the conversation. Brilliant
and Deacon Alison Handcock (Bath and Wells) added
Only talking about these with my husband yesterday as we walked the south west coast path. We saw a sign on a 'chatting bench' in Beer which read 'if you sit on this bench be prepared that someone might come and chat to you.'
Deacon Dave Hobman (York) is already on it:
Just ordered cards for use in York city centre coffee shops and drop in centres. Great idea for street ministry.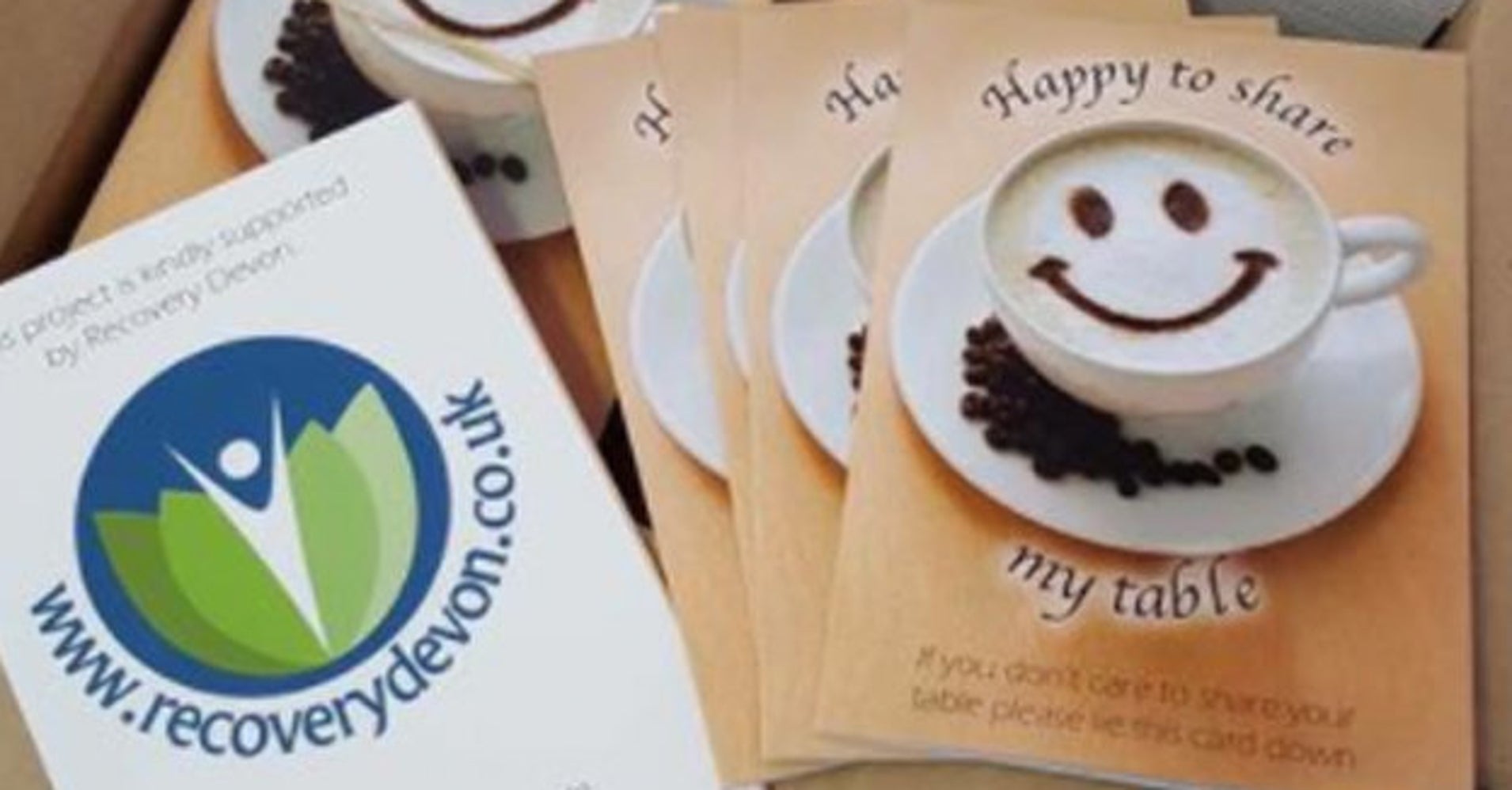 So we get to have coffee AND chat to anyone who comes to our table.  It's a hard life …