An Eastertide sermon from Deacon Jess Foster.
Readings:  Acts 2.14a,22-32
and
John 20.19-31
At this very strange and bewildering time we may be able to identify with the disciples in a new way. We too are locked away in fear, many of us are grieving the loss of a loved one or we may be facing uncertainty about our own future following this unexpected disruption of what was our 'normal' life.
Rumours are circulating that Jesus is risen but no-one quite knows what to believe. Its hard to believe the best, to hold on to hope when we know the worst has already happened. As people talk about the world being changed dramatically for the better, and a new more compassionate society emerging post covid-19 I find myself identifying strongly with doubting Thomas. Let me see it and then I will believe it. I fear things may go back to normal – and nurses will remain underpaid while footballers continue to earn massive salaries. I am yet to be convinced that we will remember how connected we are, how much our wellbeing is tied up with our neighbour or that we have been kept alive by the immigrants so often blamed for taking our jobs and scrounging from our welfare state.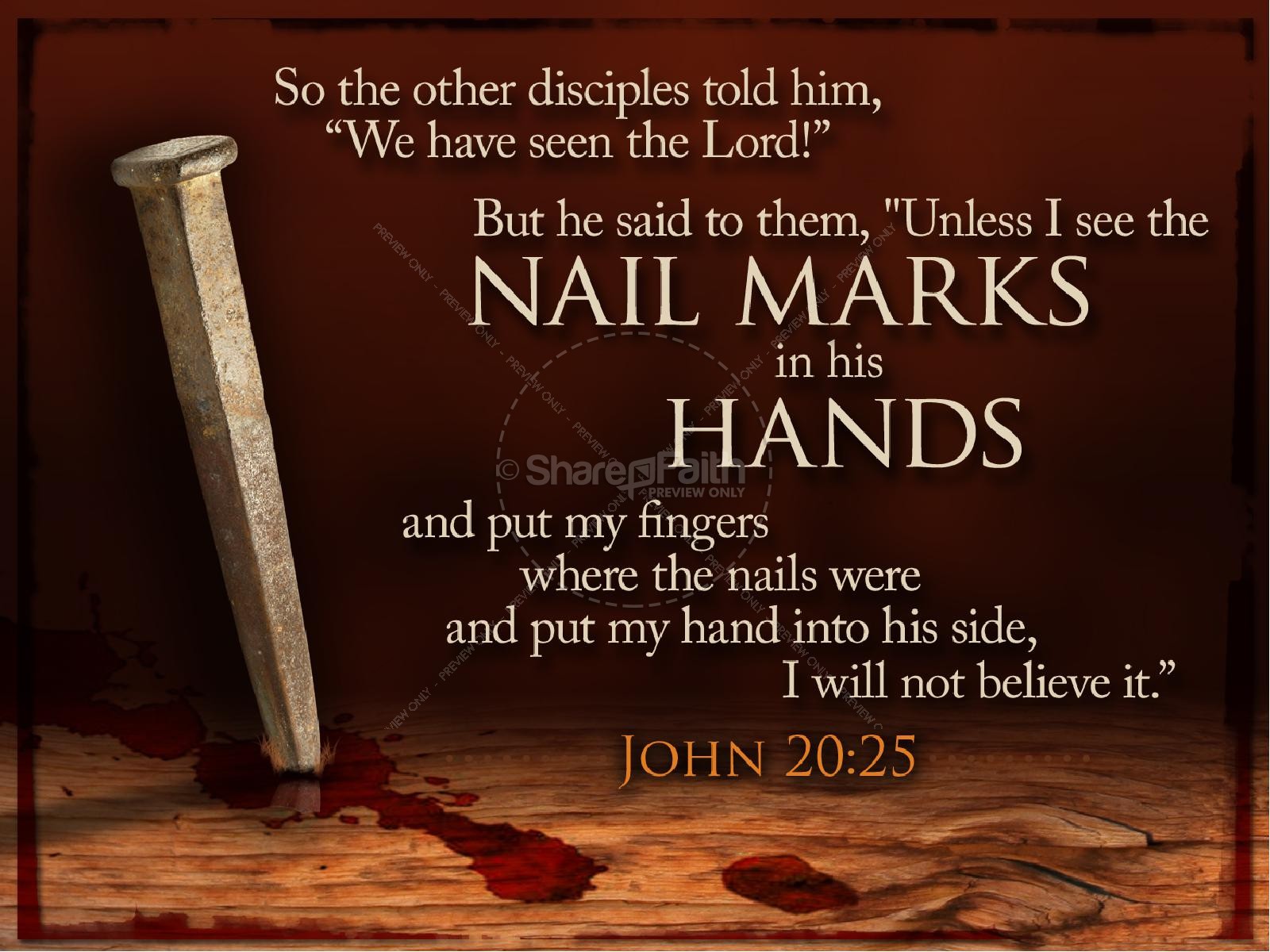 (image from Sharefaith)
But I want to believe it and I want to continue to speak of resurrection hope and the values of the Kingdom of God, love joy, peace, kindness and justice.
So how do we stay hopeful in these strange times and how do we really believe, in our hearts and souls, in resurrection life for ourselves and for those for whom we are grieving. I think the Acts passage gives us some very helpful clues.
Peter draws from the tradition of the people around him. David is a revered and respected figure. He takes his words, which seemed at the time not to make sense, and shows that he is speaking a truth that is being enacted now. There are many voices we can listen to but by rooting ourselves in the words of prophets from Biblical times to contemporary times and from the times between we can build up our confidence and hope. Listening to the words of people who knew what it was to suffer, to live close to God, to trust and to pray helps us discern what is helpful, realistic, hopeful kingdom thinking and what is pie-in-the-sky fluffy nonsense that will ultimately leave us disappointed. We know the authenticity of the prophetic voice when we hear it and when we look for it – whether we hear it expressed in art, music, literature or theology.
We also build our hope by expressing our hope. We all have testimonies like Peter's of our meetings with the risen Lord. The moments when being a follower of Jesus has made a real difference to our lives. The times when we have met with God in the deepest sorrow, despair, isolation or grief. The strange co-incidences when we have heard exactly what we needed to hear through a friend or stranger, when a loving touch or a warm gaze have lifted our spirits at the moment we most needed it. This story is another story of Immanuel – God with us. Entering the upper room, sharing our wounded humanity, speaking words of peace.
I am not suggesting we all go and bash our neighbour's over the head with a bible or force religion down our family's throats. But I am suggesting that this is a time to offer our stories – our stories of hope, comfort and presence to a lonely, scared and hurting world.